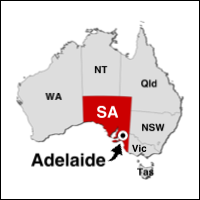 Adelaide, South Australia,
will be hosting the
56th Australian National Square Dance Convention in 2015
Thursday 2nd to Monday 6th April
(Easter Weekend)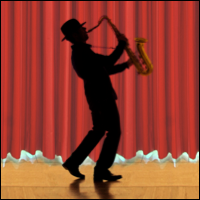 Our theme is "Come to the Cabaret" so start getting your costumes ready and make our theme night really special.
Make a note in your diary in RED and BLACK. Those are our theme colours and this will be an event to remember!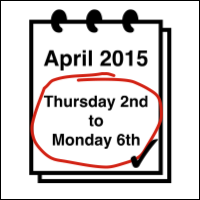 The trail-in dance will be on Thursday 2nd April 2015, followed by dancing on Easter Friday, Saturday and Sunday. The trail-out dance will be on Easter Monday 6th April. The overview of the program is now available, and registered dancers will receive a program booklet when they collect their registration bags at the convention. The booklet contains full details of the program, including callers names for each bracket of dancing.
Make sure you book your accommodation early. Easter is a busy time so see our accommodation page for a list of nearby caravan parks, hotels, motels and apartments. Please book your accommodation directly with the establishments.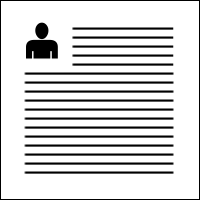 Let everyone know you'll be there! If you've registered for our Convention and haven't already sent us a photo or profile, why not send it to us today! We'll put your photo on our Callers and Cuers Gallery page and your profile will be added to the page for your state or area, so that dancers can see who will be on stage.
Email your photo and profile here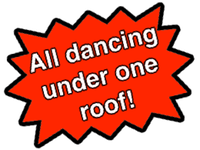 The two halls we'll be using for dancing are very close to each other, under the one roof.  It's about a 10 second walk from one hall to the other.  No umbrella required!
You'll also be able to browse through the stalls in the Exhibition Hall without going outside.