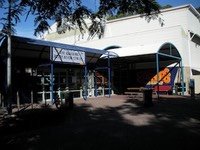 Our venue for the 2015 Convention is:
The Gardens Recreation Centre
Cnr Kings and Martins Roads
Parafield Gardens
South Australia 5107
Click here to see a Google map of the venue location.
You can download a map of the local area from our Downloads page. 
The Gardens Recreation Centre is a three hall sports venue located approximately 20km north of the CBD.
It has one large main hall, a medium sized hall and a smaller hall all under the one roof. The smaller of the three halls will provide ample room for vendors booths and stalls etc. All have wooden floors suitable for dancing. All amenities are located within the complex and a large foyer contains a kiosk with tables & chairs as well as a first aid room, a crèche area and meeting rooms suitable for callers and committee.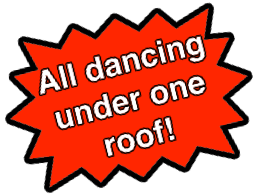 Adjacent to the venue on the same property is a separate facility known as Morella Community Centre containing one large meeting area, two smaller meeting areas as well as another crèche facility. It is a stand alone building with its own kitchen facilities, foyer/seating area and an outside area suitable for a BBQ. 
The complex also has a large car park. All meetings and dance sessions can be accommodated in this complex. The facility is managed by the Salisbury Council.